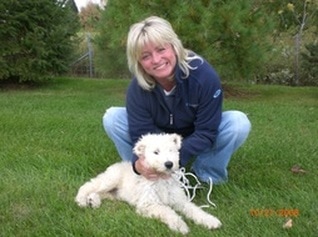 Hello. My name is Cara Ruth and this is my top dog, Bunker.
After graduating as a Network Engineer, I spent almost 20 years in Corporate America working with fortune 500 companies like AMEX and HP.
I was a "road warrior" traveling all over the country working in Technology. Over the years I developed a passion for providing extraordinaire customer service.
My love for pets united with a strong desire and ability to quickly learn, I became fascinated by understanding how to truly care for my pet. I hired a really smart and faithful dog walker and that's when it began.
The next couple years I continued my study for animal care until one day, I was involved in a car accident. I suffered serious injuries and was hospitalized.
During my 7 month recovery, I was sitting in my living room when my cane fell to the ground. Since I was restricted from standing up without a cane, I suddenly felt helpless. My dog Bunker was sitting by my side when I commanded him to "come help mommy up".
Without hesitation, Bunker stood in front of me as he lowered himself offering his assistance. The days that followed included Bunker by my side eager to help when called and truly loving his new job.
During this time I started to brainstorm the perfect job for both of us. Little did I know how quickly the idea would come.
Bunker and many other Happy Tails customers have benefited in my years of experience, professionalism and most importantly my unfailing love for all pets.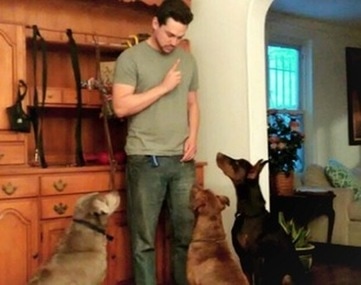 From an early age Carlos felt an affinity for dogs, viewed them as more than 'just a pet' and became fascinated by their behaviors, the way in which they communicated with one another and with their human companions.
Carlos eventually became acquainted with dogs that were 'trained' and knew that this was his mission in life.
He set out to learn everything that he could about dogs from both a scientific and experiential perspective. Carlos brings his wealth of information and his ability to 'speak their language' (ie. using calm positioning, thought interruption and interaction) into an eclectic approach that allows him to address each dogs unique needs.
Carlos' specialization in obedience, pack structure and aggression allows him to help dogs overcome the collateral issues of anxiety and nuisance behaviors such as barking, whining, chewing, mouthing, bolting and not coming when called.
Whether you need basic or advanced training, Carlos has the experience and knowledge to assist you and your canine companion.
Heather – Pet Care Professional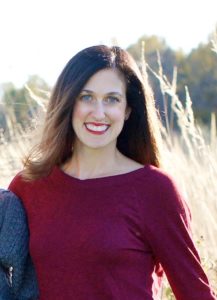 Hello! My name is Heather. I grew up in North Jersey but have lived in 6 states due to my husband's military service. We are so happy to be back in NJ for good. I have a background in fitness and I love dogs. It is a perfect combination to spend time with amazing animals and be able to be outside walking them. I look forward to caring for each of your pets and treating them with the love and care as I would for my own pet.
Laura – Pet Care Professional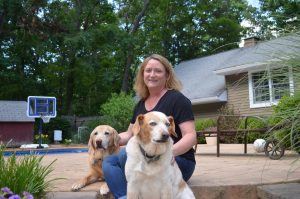 Hi, my name is Laura. I worked in the IT business for 15 years before deciding to stay at home to raise my three daughters. Now that my girls are older, I wondered what my dream job would be? It always included animals. I enjoy taking my two dogs for walks around our neighborhood, which inspired me to begin in the dog walking business. I previously worked for another pet walking service before finding Happy Tails. Happy Tails has allowed me to bring my love for animals to each and every dog. Nothing is better than a wagging tail, a belly to rub or a big wet kiss!
Megan- Pet Care Professional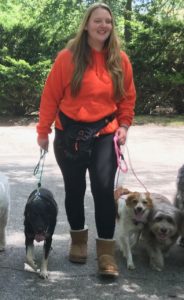 Hey I'm Megan!
Since I was little I always have had a passion for animals, as I got older I started off caring for all kinds of furry friends. After high school I immediately attended animal courses. I have verified certificates for veterinary assistant and animal control officer/investigator courses, after completing these courses I knew that taking on an animal career was the right choice for me.
I would consider myself an animal advocate, I speak out for all animals that can't get their voices or actions heard, this is my passion, I'm so committed to helping animals and I'll always go the extra mile to do so.
Becoming part of the Happy Tails team I have become a part of something much bigger then I could have ever expected, all voices are heard and there is something new to learn everyday, I am happy to have come across such a wonderful team who works together and shares the same values as I do. At happy tails i walk dogs and pet sit with pride and love, I along with the rest of my team strive to give the best experience possible for our clients and their furry family members so they come home to you with happy tails wagging.
William- Pet Care Professional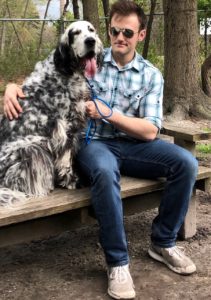 Hello! My name is William and I am a college senior who is almost done their education. I have obtained my associates degree in accounting and am now just about finished with my bachelors degree. I go to the University if Wilmington Online as my years of going to class are behind me. I have a dog named Riley that I got about a year ago now. She is a chocolate lab that stayed relatively small and has an attitude and character as stubborn as an ox. I am a Christian; grew up a Christian as my father was and still is a a pastor. I don't know where I would be without my faith in Jesus and all that he allows me to accomplish. I had previously worked at TD bank to gain experience and knowledge about the business world because that is what my degree is in, but found that working thirty five-forty five hours a week and taking six college classes to be too much. That is when I stumbled upon Happy tails through prayer. The perfect job that is part time, fun, a skill builder, teaches selflessness, and of most importance to me allows me to focus on my schoolwork. I love my job and I hope that you'll enjoy me walking your dogs and taking care of their needs!