Pack Walks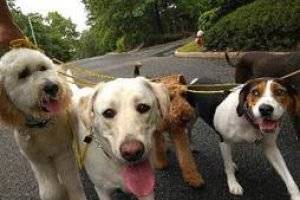 Our pack walk is a minimum of a 30-45 min walk and may also include playtime in a fenced area. This adventure can last up to 1.5 hours or longer. During the walk plenty of water is provided. These pack walks result in happier and better behaved dogs. This ultimately brings more enjoyment and fun into their relationship with you.
Private Dog Walks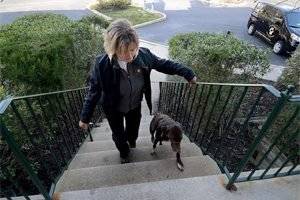 Our private dog walks are ideal for the dog that wants one on one time with Happy Tails. These walks are very productive and encourage your dog to keep a nice pace with plenty of sniffing opportunities. We will customize the visit based on the condition and needs of your dog. These walks can also include additional dogs from the same household.
Dog Running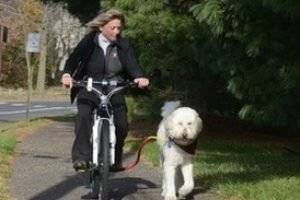 Recently featured in the Burlington County Times, Happy Tails not only understands the importance of exercise, but also in safety. We are able to safely run even the worst pullers with both human and canine safety in mind. We use a very unique and sophisticated bike leash that you won't find in stores.
Pack Walk $30
Additional dog(s) in same household, call for pricing
Contact us regarding our Pack-n-Train program.
Prices start at $20
Additional dog(s) in same household, call for pricing
20 min run $27
30 min run $32
40 min run $40
Cancellations made within 24 hours is subject to 50% cancellation fee. If Happy Tails arrives at your home to service your pet(s), 100% cancellation applies.
Cancellations made 7 days or less on all holidays are subject to 100% fee of total visit or visits.
Holiday surcharge ($10) is added to each visit. List of observed holidays can be found here – holidays.pdf
Add $5 for evening walks after 4:00PM
Add $5 for weekend walks.
Add $5 for same day requests.
FREE Belly Rubs with Every Service!