Would you like your dog to walk on a leash without pulling, lunging, lagging behind? Does this describe your situation? We offer a powerful intensive program focused completely on leash walking.
In this video, Happy Tails of South Jersey uses a pack of dogs to further proof a dog's off leash heel command.
Loose Leash Walking Program:
Get personalized coaching to perfect your dog's leash walking habits.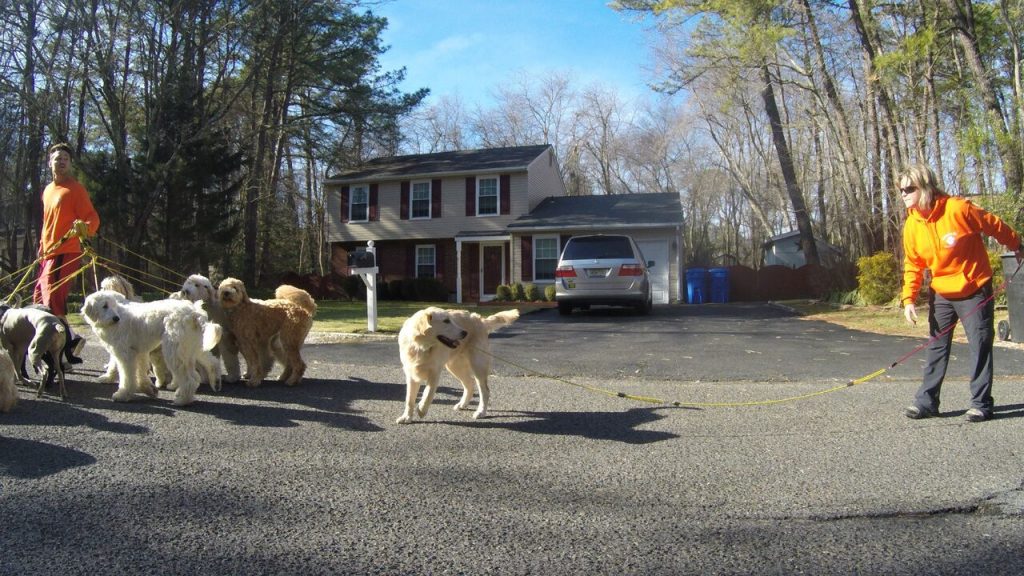 PRICING:
$75 /session