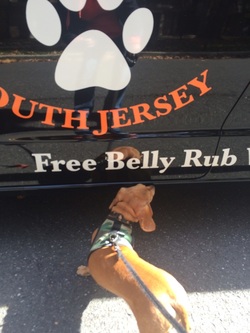 There really is no place like home. Like people, pets love to be home! When you and your family must travel for business or pleasure, you should consider Happy Tails of South Jersey.
When you choose Happy Tails of South Jersey for in-home pet sitting, there are so many benefits that come with this smart decision. Happy Tails will come to your home, multiple times during the day and provide best in class pet care. These visits are customized based on your normal routine.
Even though we are unable to replace you, we can certainly provide consistency for your beloved pet(s).
They will be fed with fresh water, we can administer medications, take walks and have lots of playtime.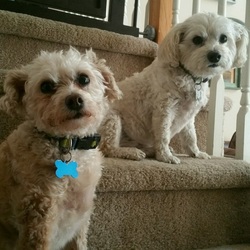 We want them to have as much fun as you may be having, too ! When we arrive on each visit, your pet sitter will check in using our app that has GPS technology built in.
When the visit is completed, your pet sitter checks out and creates a detailed report card that includes pictures.
This information gets automatically sent to you via email so you can have peace of mind knowing for sure your pets are in safe human hands.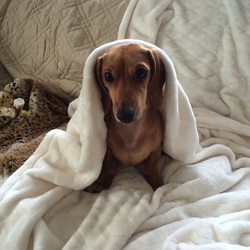 The other advantage of having an in-home pet sitter is the added benefit of knowing someone is taking in your mail, newspaper and trash.
Happy Tails gives your home a "lived in" look while you are away.
In addition, unlike a kennel, you won't need the added stress of ensuring your pet is picked up in time. Instead you get greeted at the door with a happy tail(s).
Rates
Pet sitting $25.00/ each visit. Add $2 for each pet. No additional charge for caged pets that crawl, fly, swim or slither (minimum of 3 visits a day). Belly rubs are free with every service.
"Almost Overnight" 2 hour evening visit – $75.
Key pickup and drop off $5.00.
Holiday surcharge ($10) is added to each visit. Please review a list of holiday here – holidays.pdf
Add $5 for same day requests.
Cancellation Policy
Pet sitting – Cancellation within 7 days will be charged 50% of the total pet sit. Any cancellation with 48 hours will be charged 100% of total pet sit.
(Please note – Happy Tails does not overbook)