We Service Marlton and Surrounding Areas!
Our pack walk is a minimum of 45 mins and may include playtime in a fenced area. This adventure can last up to 1.5 hours or longer.
Our private dog walks are ideal for the dog that wants one on one time with Happy Tails.
Recently featured in the Burlington County Times, Happy Tails not only understands the importance of exercise, but also in safety.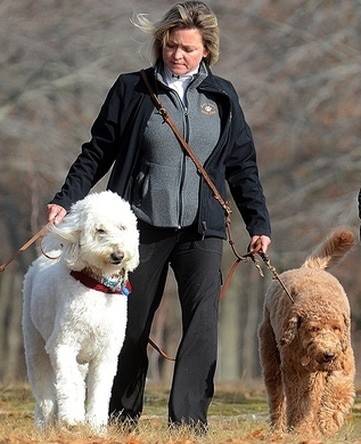 Happy Tails is a bonded and insured dog walking/pack walking/dog training/pet sitting/pet taxi/belly rubbing service. We will come to your home and provide the "Best in Class" animal care. Our specialty is pack walks.
There are so many benefits of a pack walk. A well established pack usually consists of 6 or more dogs. This allows for a rewarding learning experience as they play together and learn from one another.
The major benefit in a pack walk is that all of the dogs' senses are stimulated and challenged during the walk. Pack walks result in a very happy and well balanced dog.
Happy Tails was started on the premise of keeping your dog happy and keeping you – connected – in your dog's day. We use GPS technology that has automatic email alerts when a service is completed. This allows us to keep you informed with a full update and pictures. Our clients love getting pictures!
Happy Tails also keeps you connected as you follow us on Twitter and Facebook. This allows you to watch videos of all of our dog(s) playing and really get a sense of how happy they are during the day.